Book a web demo and see how easy it is to create your own training objects with SimTutor Author. We can show you:
the creator view and the learner view
creating simple simulations that will enhance learner engagement
how the planning view helps you to create branched scenarios.
We'll customize the demo for you and you can ask us anything.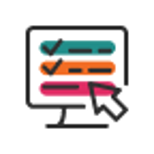 Alternatively, for a demo of SIMTICS off-the-shelf clinical simulations, please click this link instead.