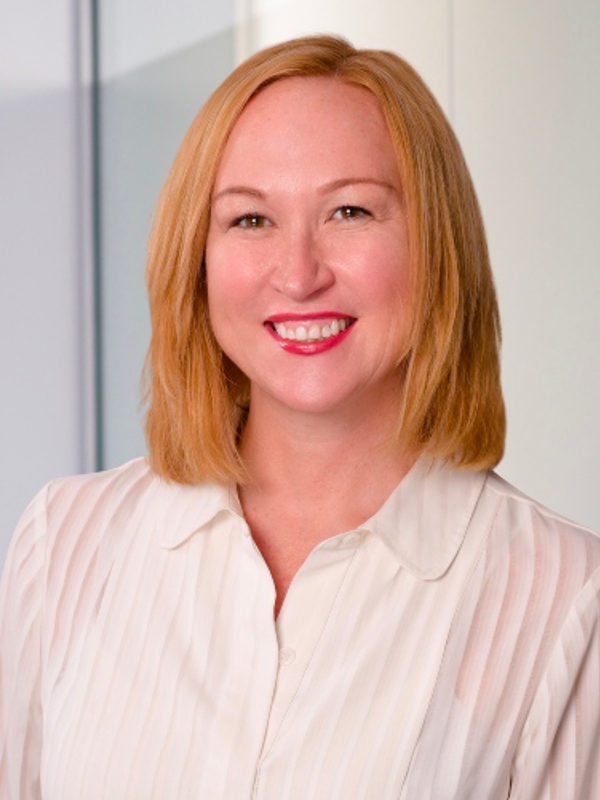 Clancy Marshall
Chief Executive Officer
Clancy has over 20 years' experience and a proven track record of launching innovative start-ups, developing and managing market-leading e-Learning platforms, and founding education technology-based foundations. 
Some of Clancy's previous roles include: Founder of  Cleverywhere, an educational gaming company that prepares students for standardized tests; VP of Global Core Platforms for Pearson, Chief Operating Officer and Co-Founder of the non-profit 20 Million Minds Foundation, and Founder of DynamicBooks, the e-textbook subsidiary of Macmillan Publishers.
Outside of work, Clancy enjoys spending time with her family and their many animals.
Read more...
Allan Meese
SVP Finance & Administration
Allan Meese has more than 30 years of extraordinary success in a series of high-level Finance and Operations roles at top tier companies that include Scholastic Education, Macmillan Publishers, and Pearson Education.
Some of Allan's previous roles include : Senior Vice President Finance Scholastic Education, a global education company focused on the development of robust literacy skills that allows children to thrive in school and in life; VP Finance at Macmillan Publishers where he oversaw the finance function for the Higher Education Group; CFO of Macmillan New Ventures a new company at Macmillan Publishers dedicated to becoming the premier source of enterprise solutions for the Higher Education market; SVP & COO of Pearson Achievement Solutions, a division of Pearson focused on the transition from a product-based model to a customer-centric framework by marketing solutions featuring bundled products and services in the Pearson portfolio.
Outside of the office, Allan likes spending time enjoying the South Carolina beaches, restaurants, and music scene.
Read more...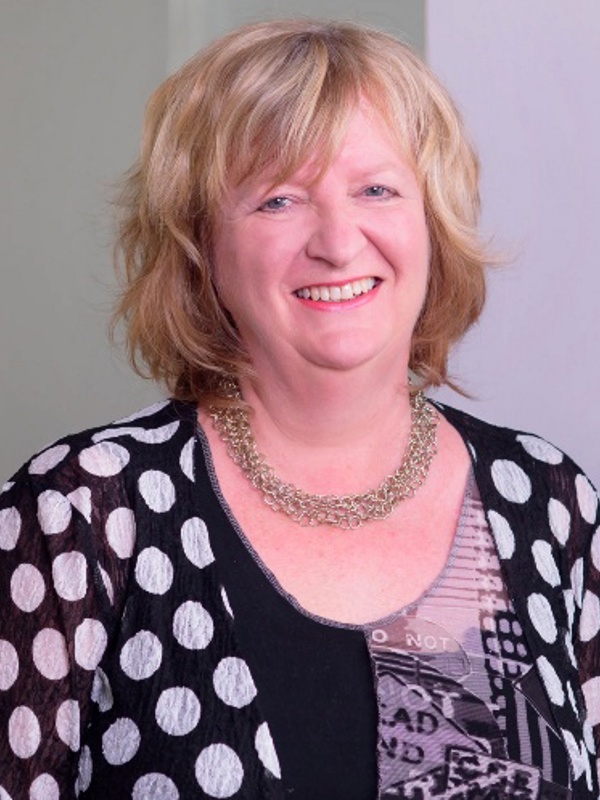 Cherry Vanderbeke
Global Customer Success Ambassador
To support the company's significant growth in customer base over the last year, Cherry has recently taken on the mantle of Global Customer Success for SimTutor. In her previous roles she helped to establish the SIMTICS product as a well-recognized and highly respected simulation solution in the post-secondary education and K12 sectors, winning major institutional customers in the US and beyond. 

In her early career Cherry set out to be an educator then worked for many years in large multi-national IT companies in education, customer-focused and, later, senior management roles. She joined the SIMTICS team in 2008 to help the New Zealand company scale to meet the needs of the US education market. She has also spent significant time in the US, getting to know our customers.
Outside of work, Cherry relaxes on her 60 foot steel boat, provides free business mentoring through a local government agency, and volunteers at Coastguard Communications.
Read more...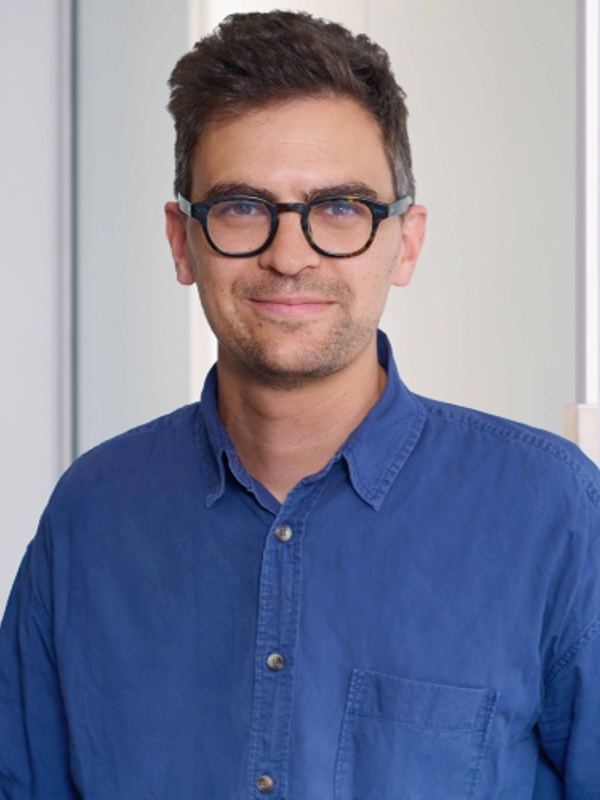 Jamil Geor
Chief Technology Officer
Jamil is a talented software architect and developer with extensive knowledge of cloud-first app development and 3D computer graphics. He has been working with the SIMTICS and SimTutor products for the past 15 years, designing the architecture, overseeing the development of the technology platforms and ongoing enhancements, and working with customers around the globe to deliver effective learning solutions.
With more than 20 years of experience in software development, he has also delivered technology solutions for some of the world's largest brands.
If Jamil's not working, he's probably playing with his young children or out walking his dog.
Read more...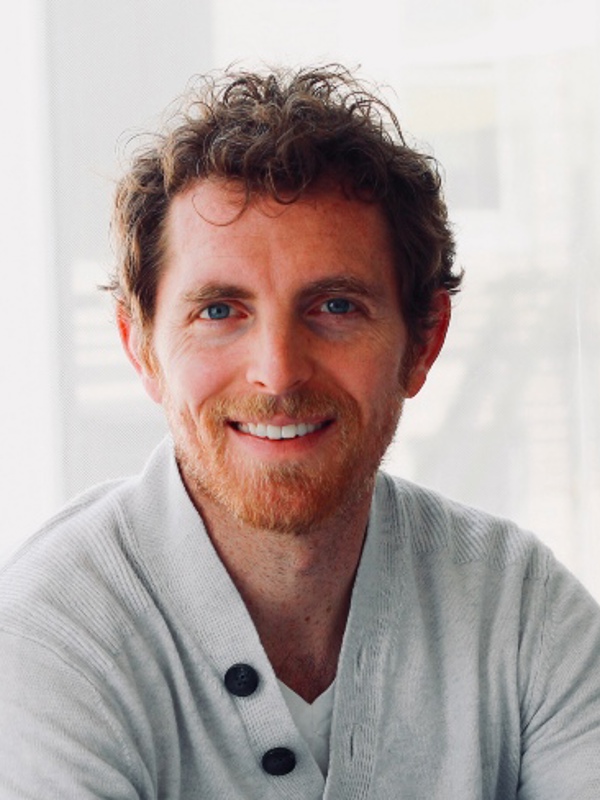 Ryan Knapp
VP Sales/Partners
Ryan has more than 15 years' experience in SaaS, edtech, and publishing. He is a sales and business development consultant who specializes in launching start-ups.
Read more...
Ryan Flahive
VP Product & Market Strategy
Ryan is an award-winning product manager with deep experience in customer-oriented product development, customer on-boarding and training, strategic partnerships and value proposition design.
Known as a fearless networker who builds confidence and trust with diverse stakeholders, Ryan has proven expertise in leading functional goal-oriented teams while motivating change and innovation.
Outside of the office, Ryan enjoys all four seasons in the mountains near his home in Boulder Colorado.
Read more...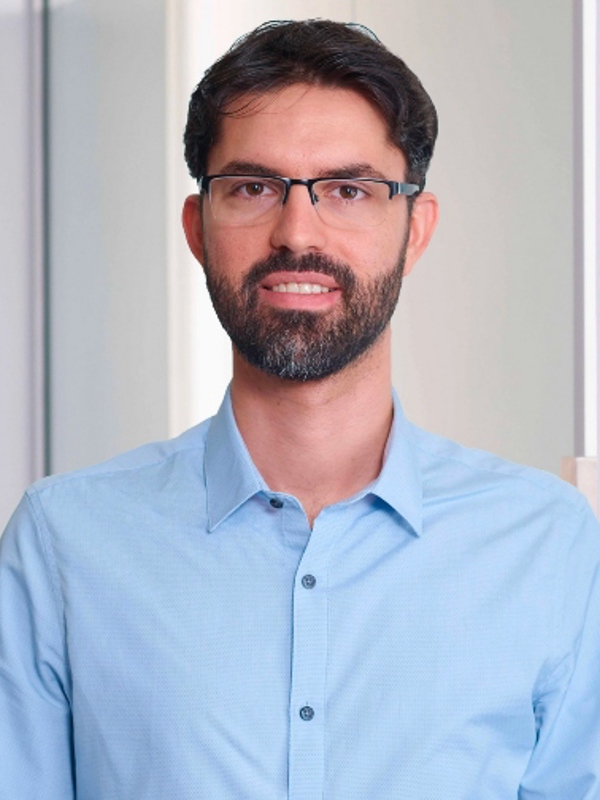 Dantes Fernandes
Head of Development
Dantes is passionate about working with cutting-edge technology and pushing forward the limits, with creativity and innovation, helping to shape and contribute to the future of the business.
With 10 years of experience in software development and two postgraduate in Strategic Management of IT and Applied Business, he has added value to three of Brazil's government institutions and helped a startup to build a solid ground-foundation for software development in New Zealand. His interests reside in AI, software automation and technological trends. When not working he's with his family exploring New Zealand or playing with his kids.
Read more...
David Sweeney
Lead Software & Content Tester | Automation Engineer
Dave is an experienced software tester and automation engineer with a decade of experience working on applications within the eLearning space. 
He has a passion for online learning and the benefits it provides – a passion that started when he first joined SIMTICS in 2009. Now he is back again to continue providing quality products to a new generation of customers.
In his spare time, he can be found riding motorbikes, building Raspberry Pi clusters, and is currently studying for a Bachelor of Information Sciences degree.
Read more...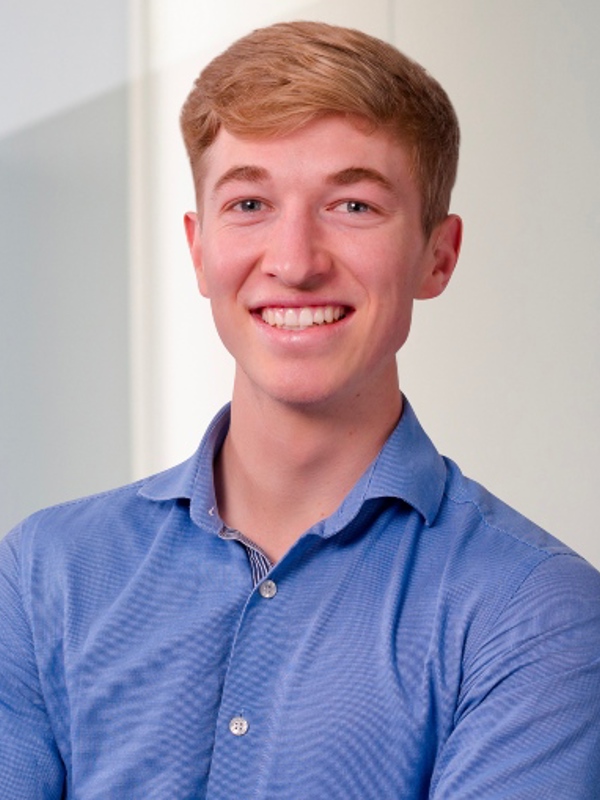 Benny Jekel
Sales Engineer
Benny's role is to help with technical questions, integration set-up, and proof of concept requirements throughout a customer's journey with SimTutor. He has considerable experience with instructional design, media creation, and an especially high knowledge of the SimTutor Author platform (after working with it for 5+ years), and is always keen to help with any questions or issues our customers may have. 
Outside of work he has a passion for technology - from tech support for friends and family, to PC gaming - and loves listening to and creating music, but he also enjoys staying very active, and plays a lot of soccer.
Read more...
Jill Kraleman
Customer Service and Training Coordinator
Jill has over 15 years experience of working with faculty and coaching and encouraging students to help them achieve their educational goals. Her extensive knowledge of customer service, organizational development, project management, as well as employee development and training, are invaluable in her customer service role. 
Prior to joining SimTutor, Jill held positions such as Corporate Director of Student Services, Continuing Education Coordinator and Online Faculty Operations Specialist. She holds a Bachelor of Science in Business Administration from the University of Missouri – St. Louis and has spent most of her career working in higher education.
Read more...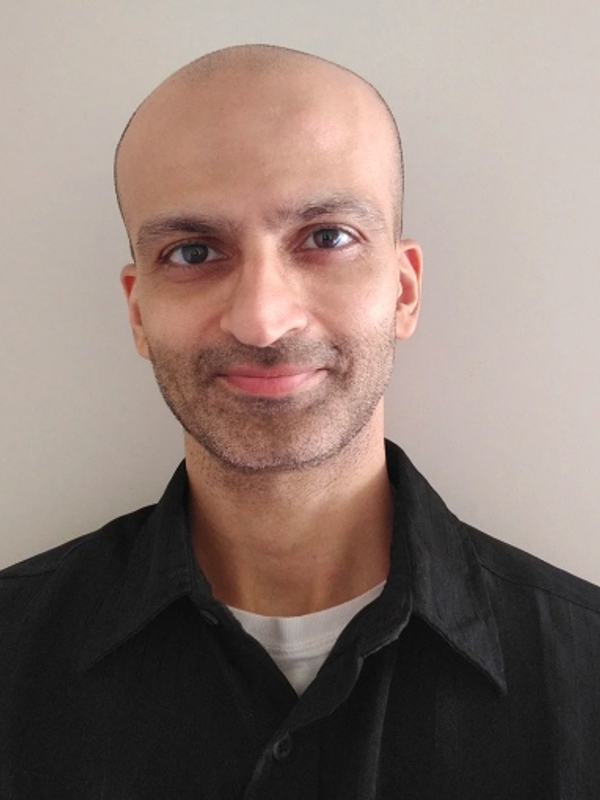 Amol Walanj
Lead Content Specialist
Amol is the technical lead for the eLearning content department, with close to a decade of experience in media and quality assurance. He was part of a major content project during the early days at SIMTICS, and returned to the company in 2017 to take charge of developing, integrating and maintaining digital content across the SIMTICS platform, and managing the content system.
He also helps with simulation design and building, provides support for product issues, and assists with long-term planning for SimuTutor's products. Amol's knowledge of the English language and grammar is stellar, so he often acts as a proof-reader - and since joining SimTutor he's added medical terminology to his language knowledge base too!
Read more...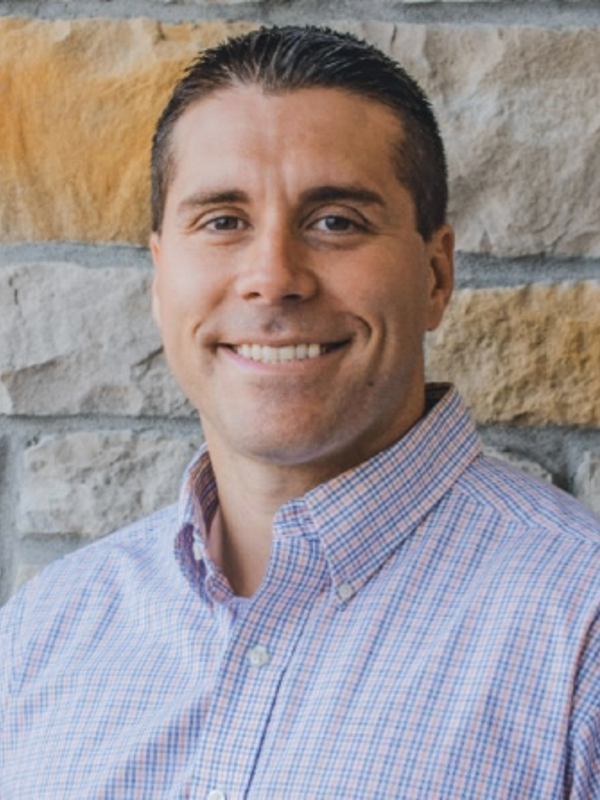 Brad Beatty
Director, Sales
Brad has been in the education technology field for over a decade, primarily focused on helping schools implement technology that will ensure students have access to affordable and effective course materials. He believes technology plays an important role in improving student success.
Read more...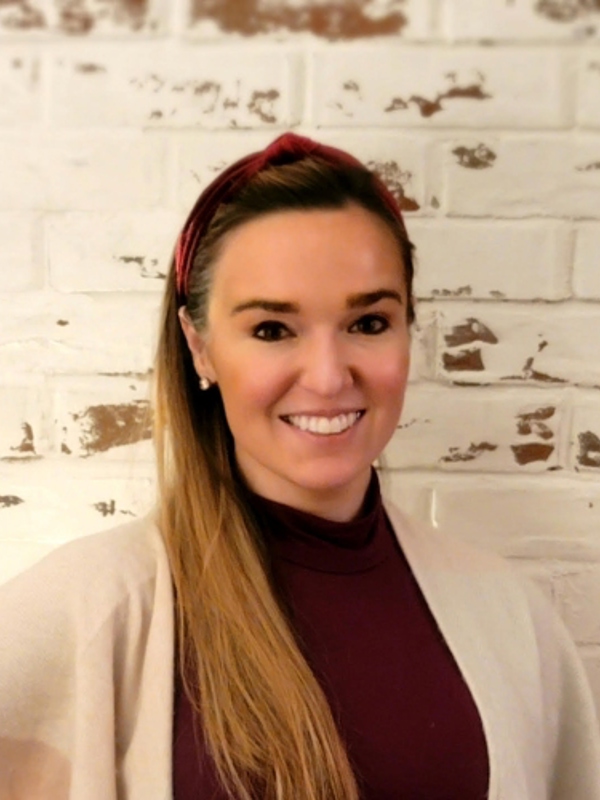 Morgan Presley
Account Executive
Morgan has extensive experience in publishing, ed tech, and medical device sales. She has a true passion for helping others, as well as using her keen consultative skills and creativity to identify the ideal solution for every client. Her role is to work with medical companies, industry, and medical schools to create custom procedural training simulations online with SimTutor Author.
Read more...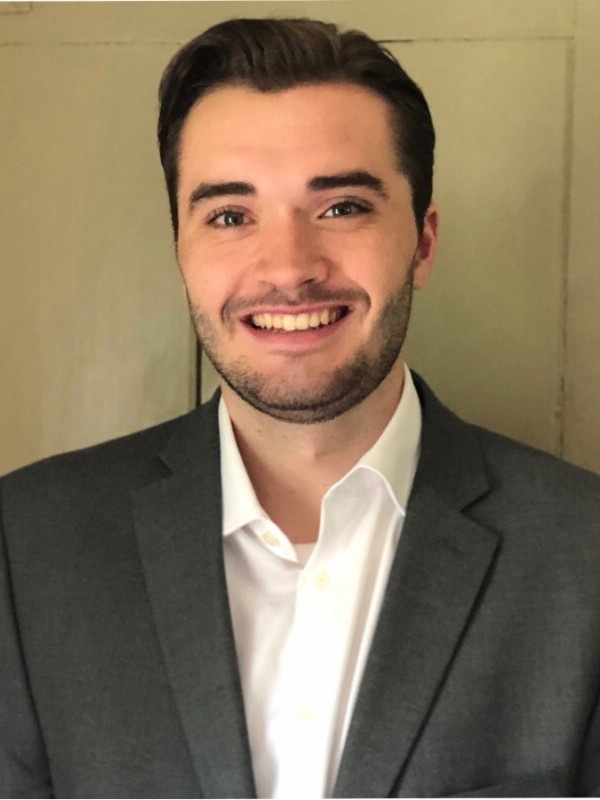 Conor McCafferty
Sales Support and Renewals Specialist
Conor joined SimTutor in 2021. His role is to assist customers whenever they need to purchase SIMTICS access for new students enrolled in their Allied Health programs. He works closely with our Customer Support team to ensure customers have everything they need to get the students started. He also supports the Sales team as they spread the word about SIMTICS to more schools.
Conor has a BS in Psychology, and is very much a people person. He enjoys staying in touch and communicating with his contacts.
He hails from Connecticut and currently lives in Columbus, Ohio.
Read more...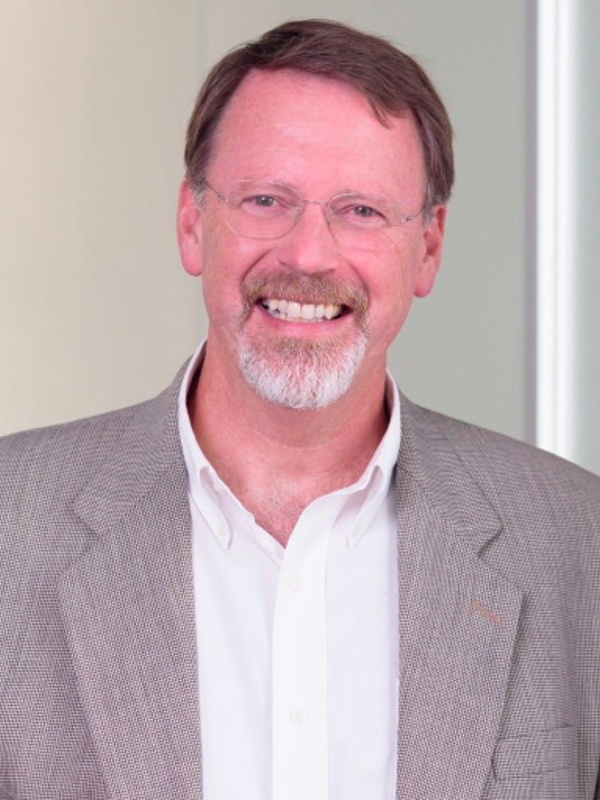 Professor John Windsor
Co-Founder and Educational Advisor
John and his co-founder, Dr. George Oosthuizen wanted to improve the way that medical students learned procedural skills. It was John's experience of establishing sophisticated medical training centers, and his understanding of the costs, limitations and logistics of running them, that led to the concept of the SIMTICS and SimTutor Author online simulation-based training solutions.
John studied medicine at the University of Otago and later sub-specialized in hepatobiliary, pancreatic and gastro-oesophageal surgery under the tutelage of Sir David Carter in Edinburgh. He became Head of Surgery at the University of Auckland in 2004. His interests in teaching laparoscopic surgery led to the development of the Advanced Skills Training Centre in Auckland. In 2004, a new Postgraduate Training Centre opened where skills training with appropriate technology is provided in a world class facility.
John grew up at the foot of the Himalayas, where his father established a cardiac clinic. This gave John a deep appreciation of the value of education and community, a passion that continues today.
Read more...