The Boom of eLearning in Education: What You Need to Know
Education in America and around the world is rapidly evolving. With COVID-19 as a major driving force, the US government has embraced eLearning in education and digitalization of the system as a whole.
Many hope that the spread of COVID-19 is winding down, however the numbers are still on the rise. Many eLearning segments have experienced unprecedented growth, in tandem with the growth of regulatory authorities over the past couple of years – these are the primary drivers of the industry's optimistic forecasts for the next five years.

Evolution of eLearning in Education
Education has transformed itself from being one-sided and one-dimensional to an open, multi-faceted, interactive learning experience. The transformation can be seen over the past few decades, as shown in Fig 1.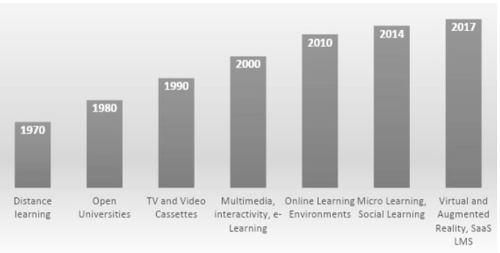 Fig 1. Source: Adapted from International Conference eLearning 2019 (Smyrnova-Trybulska, 2019)

Contemporary Learning Orientation
In recent years especially, education has become much more oriented toward ways in which people learn and retain knowledge better. The most contemporary forms of technology used in education today are social learning, microlearning, augmented reality, gamified learning and simulation learning. 
All of these forms of eLearning engage learners in slightly different ways, using different platforms. For example, social learning employs social media platforms and is highly interactive. 
Microlearning involves concise learning modules accompanied by pop quizzes or games to test the learner's knowledge – any handheld device or a laptop can be used to run these mini modules.
Simulation learning involves simulated e-environments where learners can observe and participate 'first-hand' – a useful tool, especially in the healthcare field where experiential learning is a necessity.

Future of eLearning in Education
A number of market studies have reported that the American eLearning market in 2019 drew revenues to the tune of $190 billion dollars (this number went far beyond the previous year's forecasts for 2019). Compared to the $107 billion it brought in as revenue in 2015, the growth is impressive, especially considering that there were no external drivers such as COVID-19. This revenue is estimated to grow to $375 billion by 2026. That's a staggering 14% CAGR (compound annual growth rate) (Arizton, 2020), regardless of whether the COVID-19 restrictions continue or not.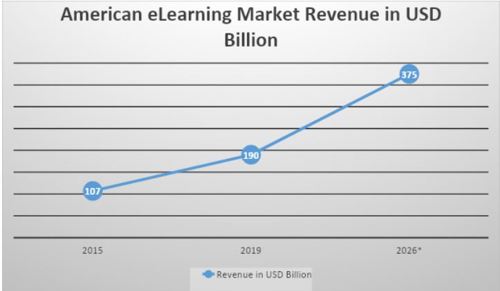 Fig 2: Source Adapted from Researchandmarkets.com (Arizton, 2020)

4 ways eLearning in education is worth the investment
Yes! It is certainly worth the investment – safety amidst the pandemic and financial advantages are the most obvious benefits. Here are a few more reasons why eLearning will be the educator's choice for years to come:

#1 Highly customizable
When it comes to eLearning, there are many options available to suit an organization's needs. Educational institutions have the choice to buy off-the-shelf eLearning modules such as those offered by SIMTICS, with add-on options including simulation transcripts, videos, quizzes, and learning modules (such as 3D anatomy, sonography, radiography, among others).
Fig 3: Source SimTutor
Universities and healthcare facilities have their own ways of teaching and may want to impart knowledge in a manner better suited to their internal training processes. In this case, tools such as SimTutor Author allow the educator to use existing content for their eLearning modules, including simulations and scenarios.

#2 High-impact learning
Numerous studies have shown that education delivered as a blended model (i.e. classroom style teaching combined with simulation learning, microlearning, etc.) or as a virtual eLearning model results in much higher knowledge retention, better understanding, shorter learning curves, and lower errors when knowledge is applied hands-on. (Chernikova, et al., 2020) (Campos, Nogal, Caliz, & Juan, 2020) (Pei & Wu, 2019).

#3 Environmentally friendly
Climate change may not be the first thing an educator thinks about, but consider how many tons of natural resources are consumed just to educate a few hundred students on-campus each academic year – the numbers add up rapidly. 
The United Nations Framework Convention on Climate Change (2015) urges nations to cut carbon emissions to 2% or lower. Climate change should be everyone's concern because our planet is our responsibility. One major way to do this is by offering education through online learning platforms (Versteijlen, Salgado, Groesbeek, & Counotte, 2017). This cuts carbon emissions by 90% per student!  

#4 Course content storage
Storing course material and trainee data has always been a challenge. The move from physical records and course materials to storing information on college hard drives was a significant undertaking. The risks included software failures, accidents, fires, or natural disasters. 
Today, having secure cloud-based learning systems overcomes all these hurdles. Course material and student data (including test scores, track records, etc.) remain safe and can be accessed from virtually anywhere in the world – provided the individual has an authorised login. 

What makes eLearning effective?
Effective learning combines advanced teacher methods with eLearning methods such as simulator instructing, microlearning, and virtual and augmented reality training. The evolution of eLearning in the American education system has brought educators into a clean, green, smart way of educating – by incorporating a multi-pronged approach. 

Future of eLearning in American Education 
Owing to the lifestyle changes brought about by the pandemic, the American government and regulatory authorities have made greater provisions to inculcate eLearning into the education system. Since the eLearning industry is poised for robust growth of 14% CAGR by 2026 to $375 billion, K-12 and higher education authorities, as well as medical and healthcare providers, are looking to adopt pre-packaged eLearning modules (e.g. SIMTICS) and customizable eLearning and simulation learning modules (using tools such as SimTutor Author). Adopting these technologies allows educators to achieve effective learning results, contribute to the well-being of the planet, and save physical space, thanks to cloud-based eLearning.   

References:
Arizton. (2020, April). eLearning Market - Global Outlook and Forecast 2020-2025. https://www.researchandmarkets.com/reports/5018693/eLearning-market-global-outlook-and-forecast. Retrieved from https://www.researchandmarkets.com/reports/5018693/eLearning-market-global-outlook-and-forecast 

Campos, N., Nogal, M., Caliz, C., & Juan, A. A. (2020, March). Simulation-based education involving online and on-campus models in different European universities. International Journal of Educational Technology in Higher Education, 17(8). doi:https://doi.org/10.1186/s41239-020-0181-y 

Chernikova, O., Heitzmann, N., Stadler, M., Holzberger, D., Seidel, T., & Fischer, F. (2020, June). Simulation-Based Learning in Higher Education: A Meta-Analysis. . Review of Educational Research, 90(4), 499–541. doi:https://doi.org/10.3102/0034654320933544 

Pei, L., & Wu, H. (2019). Does online learning work better than offline learning in undergraduate medical education? A systematic review and meta-analysis. Medical education online, 24(1). doi:https://doi.org/10.1080/10872981.2019.1666538

Smyrnova-Trybulska, E. (2019). E. eLearning-EVOLUTION, TRENDS, METHODS, EXAMPLES, EXPERIENCE. MULTI CONFERENCE ON COMPUTER SCIENCE AND INFORMATION SYSTEMS, (p. 155).

Versteijlen, M., Salgado, F. P., Groesbeek, M. J., & Counotte, A. (2017). Pros and cons of online education as a measure to reduce carbon emissions in higher education in the Netherlands,. Current Opinion in Environmental Sustainability, 28, 80-89. doi:ISSN 1877-3435, https://doi.org/10.1016/j.cosust.2017.09.004